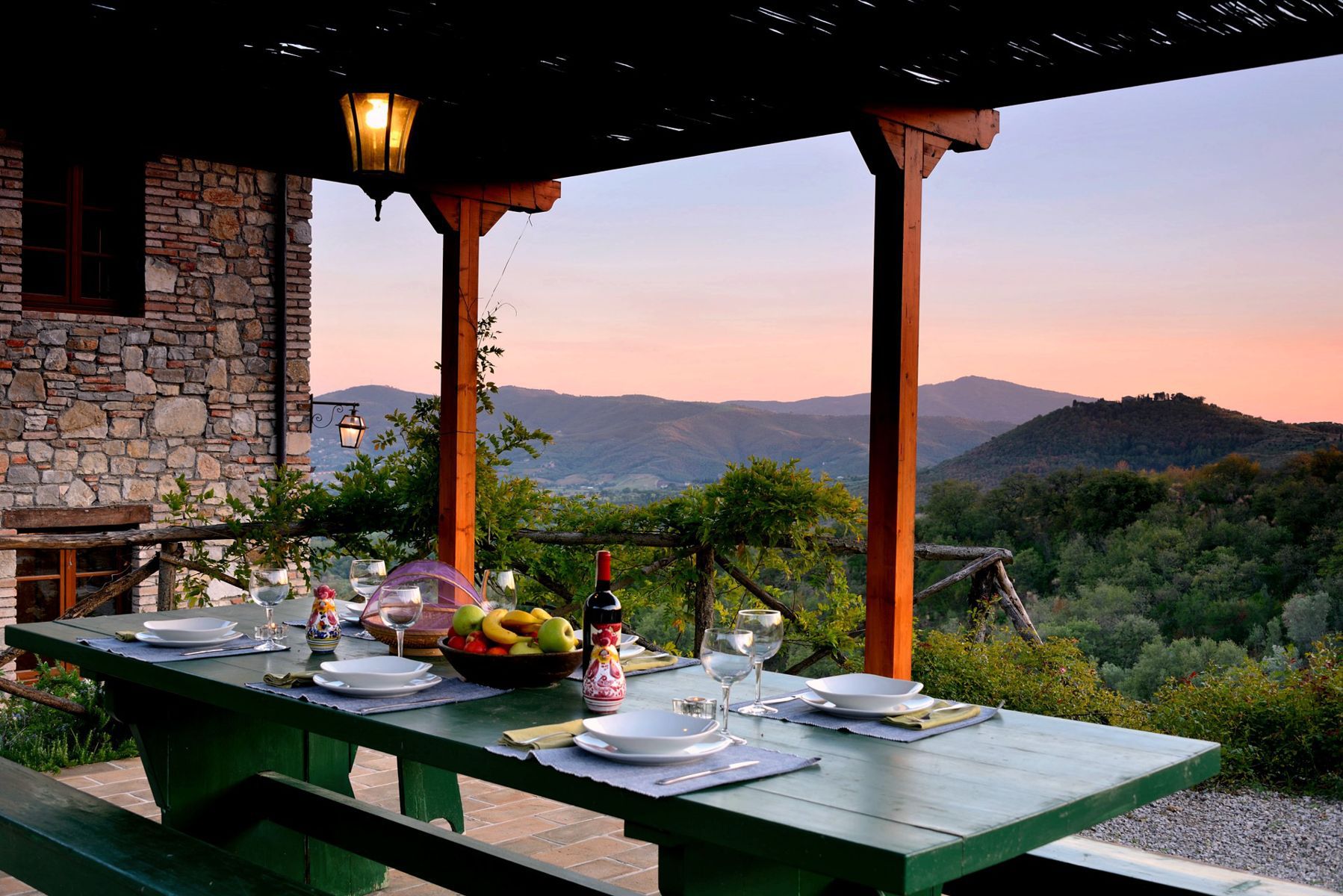 I Casali di Colle San Paolo is a Farmhouse Trasimeno Lake ideal for a relaxing holiday in close contact with nature. In fact, the structure consists of 3 independent Farmhouses, for a total of 9 apartments and 3 holiday homes (two cottages and a villa), each with full amenities: large spaces, air conditioning, private garden, children's playground, swimming pool, of which one is on two levels, therefore particularly suitable for children. Situated in the green hills surrounding Lake Trasimeno, between Umbria and Tuscany.
The Farmhouses are suitable both for families and groups of friends, but they are also an ideal place for your wedding in Umbria. In fact, in the closest vicinity of I Casali di Colle San Paolo there are several places to celebrate the wedding: in particular the beautiful town hall of Panicale and the sixteenth-century Sanctuary of the Madonna of Mongiovino. I Casali di Colle San Paolo will help you book these locations and organize your wedding.
Additionally, I Casali di Colle San Paolo can host up to 55 guests who, in addition to attending the ceremony, may also enjoy a few days of holiday at Trasimeno Lake.
In fact, the area allows multiple activities. First of all, the activities and amenities of the fourth largest lake in Italy: water sports, island excursions, bike rides, nature walks, and of course equipped beaches and delicious restaurants.
Your holiday in a Farmhouse Trasimeno Lake does not end here: in fact, this area is characterized by many small, delightful hamlets of historical value, some dating from the medieval period and others developed around the fishing villages, where you will find quaint corners and small alleys that will allow you to stretch your gaze onto unique panoramic views.
Trasimeno Lake also allows you to enjoy truly beautiful sunsets in all seasons. The water mirror reflects the colors of light, sky and the surrounding environment and changes color depending on the season, time and position.
Let's not forget the delicious Umbrian food, prepared with typical, fresh and local products, such as the tasty olive oil, truffles, cured meats, saffron, cheeses, home-made pastas and breads, lake fish and the special Fagiolina del Trasimeno bean, accompanied by the Lake Trasimeno wines.
We look forward to seeing you at I Casali di Colle San Paolo, a characteristic, elegant and family-friendly farmhouse Trasimeno Lake