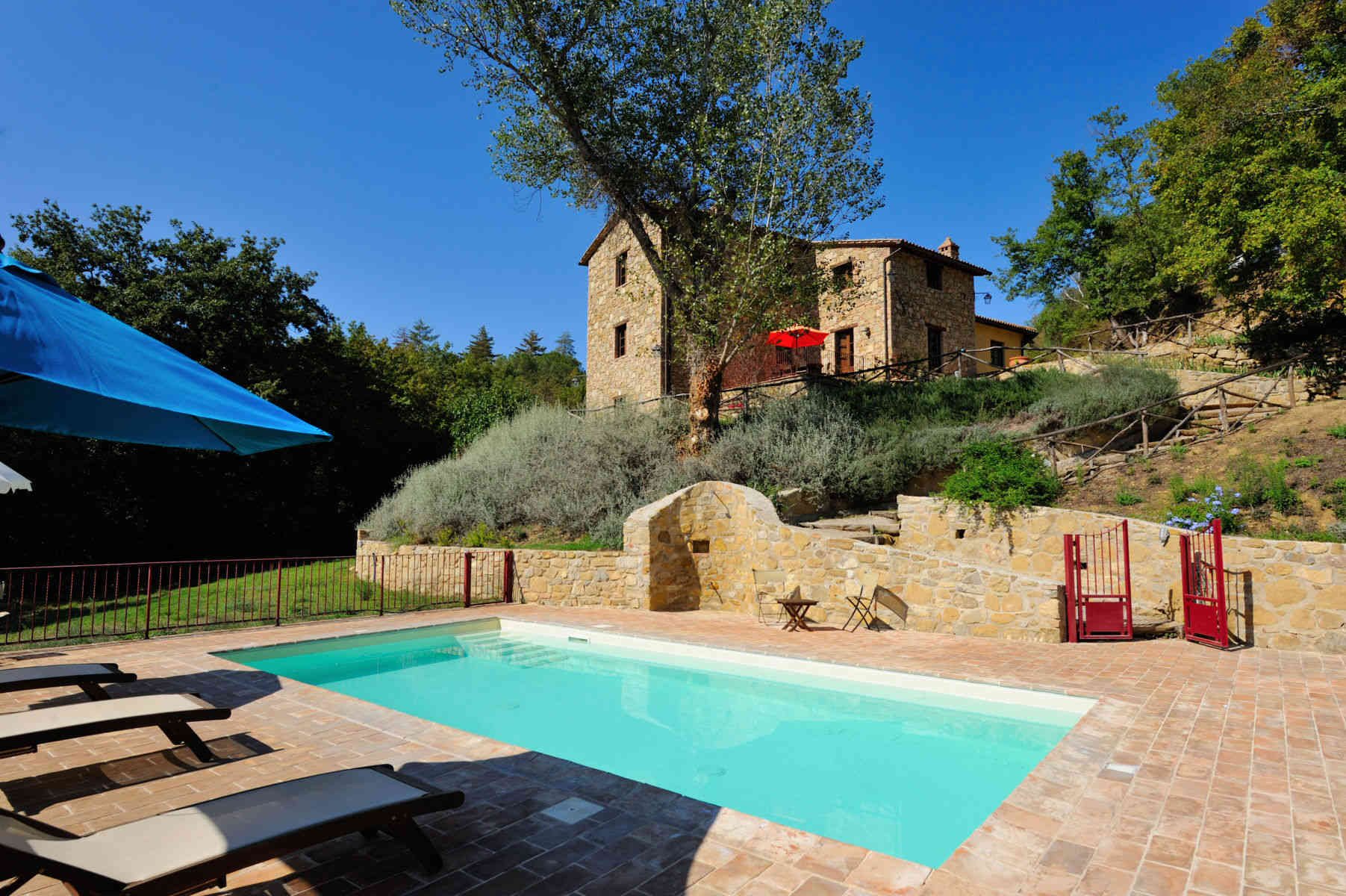 The Casali di Colle San Paolo present themselves as a typical Umbrian holiday home, with the difference that they are very well-kept farmhouses where each family or group of people can autonomously manage the kitchen and common areas.
It is located in the Umbrian countryside in full isolation, but close to the main destinations in the area. Ideal for your holidays in Umbria.
In fact, it is located in the immediate vicinity of some small historic villages (Panicale, Piegaro, Paciano) and in the route that leads directly to Perugia (30 km).
Each farmhouse has apartments, a swimming pool, kitchen and shared recreation areas and have been recently renovated respecting the typical style of an Umbrian farmhouse.
Each farmhouse has apartments, a swimming pool, kitchen and shared recreation areas and have been recently renovated respecting the typical style of a farmhouse in Umbria.
Look at the details of the Casali di Colle San Paolo by clicking on the images below
The Casali di Colle San Paolo are surrounded by lush woods, walking and mountain bike trails and are located on a completely isolated hill in a unique location.
For these characteristics they are much loved by those who want to spend a completely relaxing holiday away from any urban context.
The structure is also very popular as a wedding location in Umbria, because it allows you to celebrate an unusual ceremony and invite your guests to stay together for a few days.
Each farmhouse has its own swimming pool in the immediate vicinity and has all the comforts necessary for a long stay.
In each of the three farmhouses there are three/six apartments and in total they can accommodate 60 people. Each apartment can accommodate from 3 to 9 people.
Each farmhouse has stone structures that recall the local tradition and they are Umbria holiday homes with large green spaces available for recreational activities.
And since they are located in panoramic positions, they offer a wonderful view of the valley at any time of day or evening.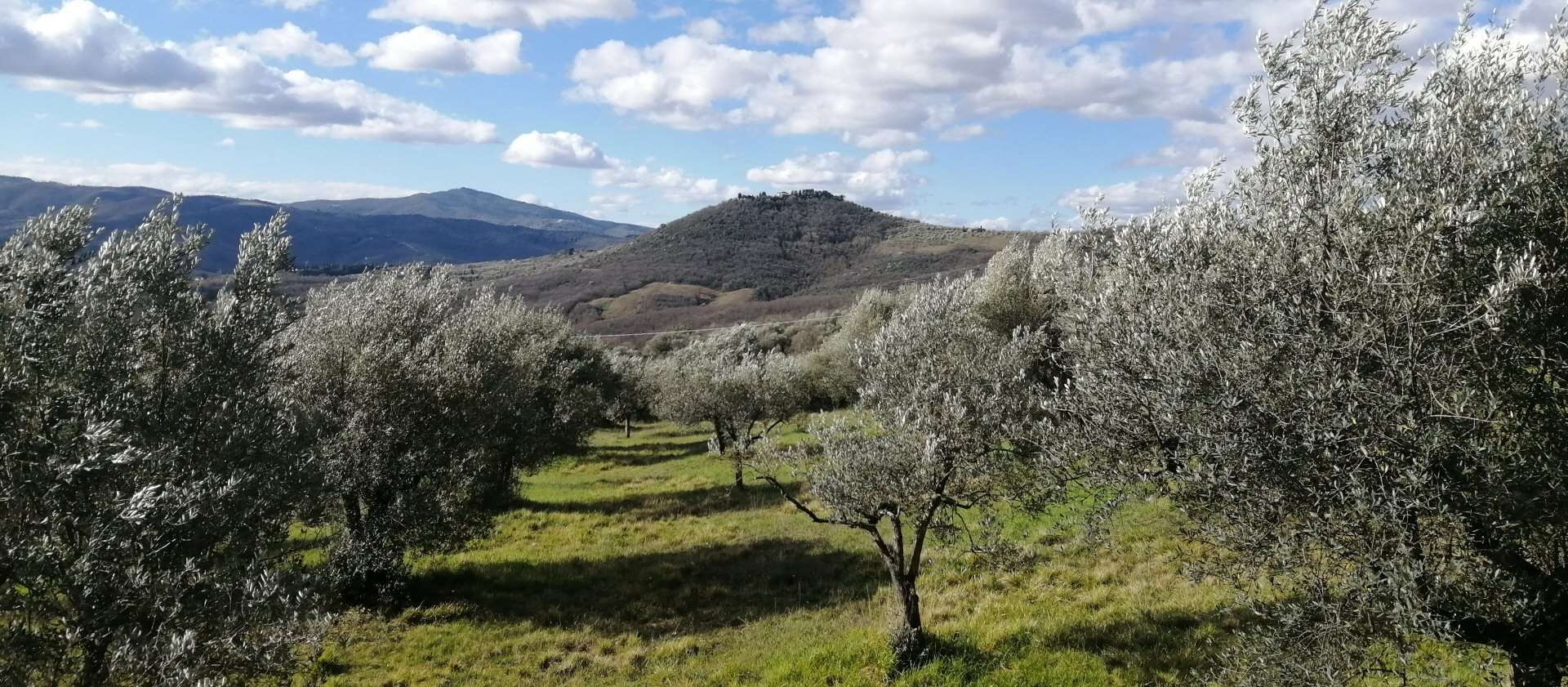 We at "I Casali di Colle San Paolo" list some good reasons why you should choose an Umbria Holiday Home like the ones we offer
First of all: hospitality
No one beats us on that! We usually welcome our guests in a typically familiar environment (like in an Umbrian farmhouse type) in order to make our guests as comfortable as possible.
The tranquility of nature
Thanks to our hilly position, with a view of the surrounding landscape of the Umbrian countryside, totally immersed in the countryside, it allows our guests to spend a holiday in complete silence and relaxation, making you spend a pleasant stay.
Tasting of local foods
In our Casali it is possible to ask our Chef to cook local products, offering a unique experience regarding the flavors of tradition and genuine food prepared with care and passion like at grandmother's house.
Reception of groups of families or friends
At our facility it is not necessary to be few, on the contrary, the more we are, the more we relax and have fun.
The subdivision of our structures into apartments also gives the possibility to large families to come on holiday in Umbria, maintaining privacy in private moments, to celebrate all together in convivial moments.
Proximity to cities of art
Our facility is located in a strategic position that allows it to be easily reached if you come on holiday to visit the area.
Perhaps visit the small neighboring villages returning to the holiday home for lunch or dinner, or it is also possible to easily reach large cities of art, feeling free during the day to visit the chosen location and serene in the evening, because by booking dinner you will not have the thought having to prepare something for your return.
Have fun in the swimming pool and park for children
Our structure has a swimming pool and for stays, parties and ceremonies, our farmhouse is the ideal location to entertain your children.
The swimming pool is an excellent attraction both for families with children, who can be serene to have fun in the water in the summer, and for young romantics who like to take a swim as soon as they wake up before spending their day around the Umbrian territory or by the pool reading a book.
Comfortable premises
Our premises allow us to satisfy the many needs that can be sought.
At our structure it is also possible to book a meeting room for corporate events, or the entire structure if this event takes place over several days.
So what's left to do?
If you want to spend your holidays in close contact with nature and enjoy the typical characteristics of an Umbrian farmhouse, all you have to do is book an apartment in one of our farmhouses.
Umbria is a beautiful and unique region in central Italy. The area has strong ties to the Roman Empire and its influence is still visible today.
It was once called Etruscan Umbria, as it was inhabited by the Etruscans (read more here) who settled here at that time.
Indeed, many cities were founded by these ancient populations who lived here before being conquered by other groups such as the Romans or the Gauls (French).
Today you can see some of their legacy by visiting the different towns which have impressive remains from this period.
Furthermore, many localities have remained intact since the medieval period: historic villages, churches, monuments and streets take visitors back to an ancient time and allow them to breathe an atmosphere of other times.